Sport Fishing Yachts By Price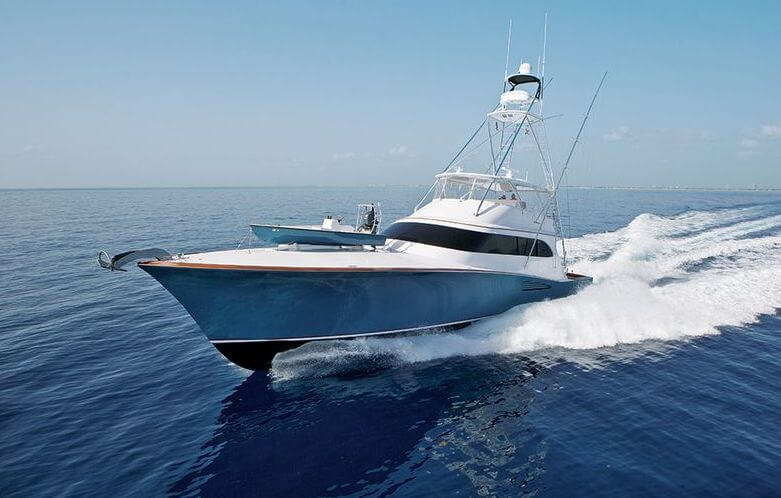 About Sport Fishing Yachts for Sale
The name says it all and welcome to our sportfishers for sale page! Catering to those who want to chase up fish and diving, these yachts come in a variety of styles with almost always a fly-bridge (except that many models are also express style with no fly-bridge). All feature a cockpit area designed to sportfish and other water activities – as well as getting to destinations (and back) quickly. From the casual to truly fanatic tournament fish enthusiasts….our unique database offers a worldwide selection.
Feel free to use our sportfish search to find the ideal candidate by region, brand, price, age and features! Updated daily!
If you would like to discuss your goals, we would like to know more and find that special sport fishing yacht for sale that meets your requirements – at no obligation!
The term, 'Sport Fishing' yacht explains it all! Sport fishing yachts are designed to catch fish!
Sport fishing yachts (also known as sport fishers or sport fisherman) are extremely popular with game fishers and divers worldwide.
Here on the Southeast US coast, sport fisher yachts typically stay in Florida to fish around South Florida and the Florida Keys. Quite often, these sportfishers make their way to the active fishing grounds in the Bahamas. The Bahamas are easily cruised to any time of the year and feature a wide variety of different fishing tournaments. Bimini is the most western Bahamian island and located only 50 miles from South Florida. The Bahamas offers world class fishing opportunities for pelagic species such as marlin, wahoo, sailfish, dolphin (mahi mahi), tuna and more. Steep drop offs provide many fishermen with opportunities to catch bottom dwelling fish such as grouper, snapper, tilefish, swordfish and other deep water species. Sport fishing yachts also double as diving platforms for spearfishing. Blue water spearfishing (that is in deep water) is becoming a very popular sport activity for divers to spear pelagic species.
Sportfishing Yachts for Sale include these Features
Most sport fishing yachts on the US east coast are designed to be fast. They are often equipped with a fly bridge plan including a helm offering good 360 degree visibility. Also, extra seating and an enclosure or an enclosed bridge (EB). Since a large cockpit is essential to catching fish, the operator must have great visibility and access to the cockpit.
Accommodations often include luxury yacht staterooms for owners and guests located forward of the salon and galley area. Often a crew area is provided near the engine room.
Most sport fishing yachts (or sport fishing boats) are built out of a fiberglass 'sandwich' in order to keep them light, strong and thus fast. The truly "fish-possessed" and tournament oriented construct custom boats. These custom sportfishers are commonly made of epoxy infused wood using a technique called "cold-molding."
Speed is essential for covering vast amounts of ocean while on the hunt, thus large diesel engines or multiple outboard engines and light hulls are the norm. This is true especially in the Southeast US area. Other areas such as the West US coast rely on range to get to popular fishing grounds and thus smaller engines with more fuel capacity.
Sport fishing yachts offer two configurations:
Convertible sport fishing yachts (or sedan) – which offers a fly bridge above a salon and galley area
Express sport fishing boats which are one level, yet still offer a smaller salon and cabin area.
Tower configurations offer the ability to spot fish action according to the area and types of fishing. Towers are made from aluminum tubing and offer a range of styles from half towers, marlin towers and tuna towers (the tallest). All sport fishing yachts are equipped with outriggers for trolling multiple baits. Some sportfishers opt to install deep-dropping equipment such as down riggers and electric reel stations. Plenty of rod holders are positioned for easy access and multiple types of rods.
Yacht fishers are also popular as they combine the best of the sport fishing boat cockpit and aft deck; yet the comfort and amenities found in motor yachts. Yacht fishers are extremely popular on the US west coast where range is a big consideration.
Speaking of range; a growing trend are 'mother ships' which can explore remote areas of the world and carry fast sport fishers on the deck. These expedition style yachts can launch and retrieve these sportfishing boats when they reach their destinations.
Please also check out our page for center console boats which is a very popular way to enjoy sportfishing and diving, from a smaller boat. These are designed for day use and often are towed by larger yachts.
Please share your goals!
Are you considering the purchase of a used sport fishing yacht? Ak Yachts of Fort Lauderdale offers expert advice and guidance for all varieties of sportfishing yachts for sale and sportfishers for sale! We are highly experienced ex-captains and interested in saving you time, effort and $$$ in addition to ongoing support! Please contact us at (954) 889-7330 or email info@akyachts.com to share your goals!