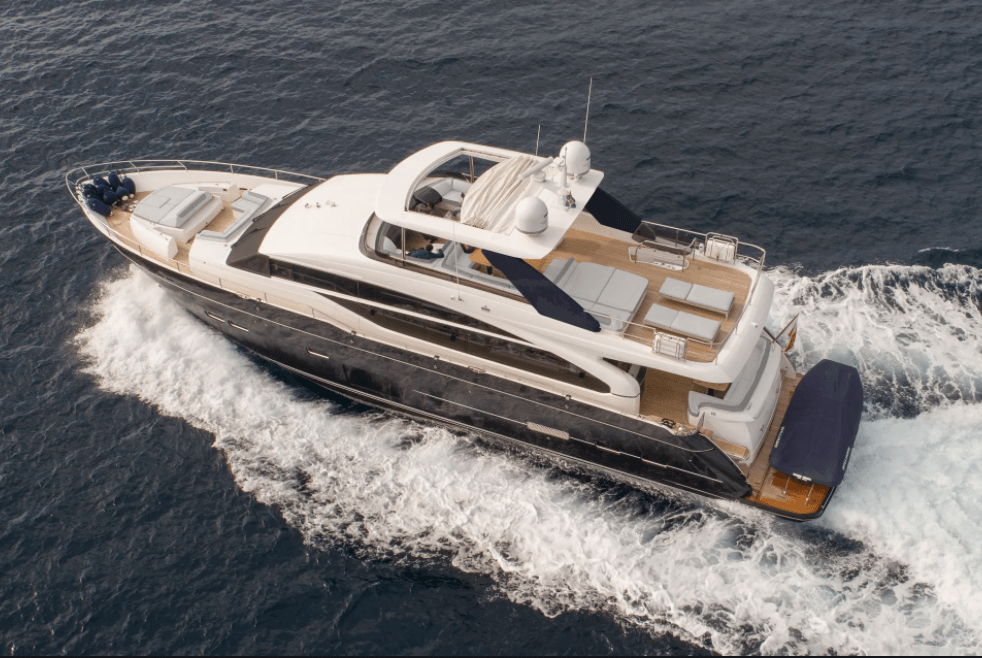 Motor Yachts For Sale
Welcome to our motor yachts for sale page. Motor yachts are by far the most popular type of extended cruising yacht with family and friends. There are a variety of different new and used motor yachts for sale with many different features thus appealing to a variety of tastes and goals. Whether it be a pilothouse, raised pilothouse, euro-style, cockpit, wide-body or with walk-around decks, Ak Yachts offers a current and worldwide database of new and used motor yachts for sale.
Feel free to use our yacht search to find the ideal candidate motor yachts for sale by region, brand, price, age and features! Updated daily!
If you would like to discuss your goals, we would like to know more and find that special motor yacht which meets your requirements – at no obligation!
Motor Yachts For Sale By Price
The primary type of yacht for longer voyages and living aboard is the motor yacht.
There are plenty of choices when it comes to motor yachts for sale. The best way to purchase the ideal yacht is to understand the different types as well as what they can offer, so that you don't end up with a regrettable purchase!
Motor yachts are designed for volume, luxury, and for living abroad in comfort. They often have anywhere between two to five staterooms, and the larger yachts even have crew cabins.
Diesel engines are the most common type of propulsion on motor yachts. Diesel-powered motor yachts are perfect for those who need a durable, fuel-efficient engine to tow heavy loads with long life and reduced maintenance.
Motor yachts have a variety of different types to choose from. They are often classified as:
Tri deck motor yachts for sale – Featuring a lower cabin deck, a main deck that often includes a forward located master (owner) stateroom, an upper deck with a wheelhouse, a sky lounge, and an above sundeck.
Pilothouse motor yachts for sale – These popular yachts feature a lower cabin deck, a single main deck that's between the aft deck, a pilothouse (also known as a lower helm) and with an open fly-bridge area offering another steering station.
Raised pilothouse motor yachts for sale – this very popular layout features a lower cabin deck, a main deck which usually possesses a salon and forward galley (sometimes with a 'country kitchen', a steering station (also known as a wheelhouse) which is a few steps above the main deck, and an open or enclosed fly-bridge.
Long-range motor yachts for sale – Also known as long-range cruisers (LRCs), are designed for long-range travel and possess more fuel capacity and smaller engines that provide better fuel economy. LRC's are built to handle rough seas and can be configured in many different ways though they are usually in a pilothouse configuration.
Sedan motor yachts for sale – While these come in a variety of styles, they are usually smaller yachts. They come with a lower cabin deck, a steering station on the main deck, and a fly-bridge deck that has another steering station. Often the lower station is replaced with a roomy settee.
These yachts come in many different styles and are designed for various market needs that include:
Aesthetic appeal
Usage
Volume
Distance/range
Territorial concerns such as:

Draft
Weather conditions
Sea conditions
Yacht charter ability

Capacity for owners, guests and crew
Where You Cruise Makes a Difference
A buyer's desired motor yacht style and amenities depend on where they're going to cruise.
For Example – Floridian and Caribbean motor yacht owners value:
A draft of fewer than 6 feet (2 meters) so that they can cruise many of the shallow areas in Florida and the Bahamas.
An open fly-bridge and a covered aft deck for outdoor enjoyment.
A cockpit area for water sports.
While yacht owners in northern cruising areas such as the Pacific Northwest value:
An enclosed aft deck and fly-bridge that offers a warm place to stay when the weather gets rough.
Smaller engines that provide extended range.
A Wide Selection of Configurations are Available
North American cruisers are often couples and thus want a yacht that two people can handle. The ideal yacht should come equipped with both walk-around decks and a cockpit so that it's easier to dock. Owner/operators working as a 2 person team can typically handle up to and maintain a yacht around 70 feet (21 meters) size without additional crew members.
Many motor yachts for sale typically feature cockpits or "euro-transoms" that make it easy to enjoy water sports. Cockpits are great for sport fishing and offer safe access to a swim platform. Euro transoms are twin stairways that lead to a large platform for swimming.
Wide-body designs are characterized by the fact that they do not have any walk-around side decks around the salon. These maximize interior salon space, and offer a narrow walking ledge that is used when the yacht is docked or anchored.
Larger motor yachts should have a good living space for the crew to be happy. Many owners prefer a full-beam master stateroom at the middle or aft end of the yacht as these are the most stable and roomy areas.
Hull Designs Vary for Intended Usage
Hull designs can also affect the performance of a boat, so it's important to take this into consideration.
Faster motor yachts are lighter in weight and possess planing hulls. They operate well going fast, but are limited to certain sea conditions.
Semi-displacement motor yachts offer multiple speed configurations. They can reach up to speeds of 20 knots (nautical miles), but can also be operated comfortably at displacement speeds (10 to 12 knots) which save fuel costs. This is the most popular style for motor yachts for sale in Florida.
Displacement motor yachts (LRC) offer more range and fuel efficiency than the other yacht hull designs but are limited to displacement speeds of 10 to 12 knots. Many yachting enthusiasts prefer longer range and fuel economy – especially with fuel prices and transport costs going up.
Motor Yachts are Built with Different Materials
Fiberglass (FRP) is the most common material for motor yacht building. It is impervious to corrosion and is often built as a 'sandwich' or cored with a lighter material for weight reduction, sound reduction, and improved performance.
Aluminum allows the yacht builder more design flexibility as it is strong, lightweight, and very durable. However, it is susceptible to corrosion and must be properly maintained to prevent such.
Steel hulls are very strong, but also must be diligently maintained as steel is also susceptible to corrosion. It is often used as a hull material for long-range motor yachts (LRC) , because of its strength and can also be coupled with an aluminum superstructure in order to make less heavy.
And are finished in several ways
A gel coat finish is used to give fiberglass motor yachts that extra boost of durability. Gel coat, which comes from the same resin source as epoxy resins and paints, is very long-lasting but must be waxed often in hot climates in order to stay shiny. Typically, motor yachts which are under 80 feet long have a gel coat finish.
Various types of paint are used for motor yacht construction including hard paints like Awl Grip and softer paints like Dupont. Softer paints are easier to maintain and often last longer and hard paint is commonly used due to its easy maintenance. However, hard paint requires repainting every five to ten years in warmer climates.
Please share your goals
Are you considering purchasing a used motor yacht? Ak Yachts of Fort Lauderdale offers expert advice and guidance for all varieties of motor yachts for sale! We are highly experienced ex-captains and are passionate about saving you time, effort, and money as well as proving ongoing support. Please contact us at (954) 889-7330 or email us at info@akyachts.com to share your goals.