Express Yachts for Sale By Price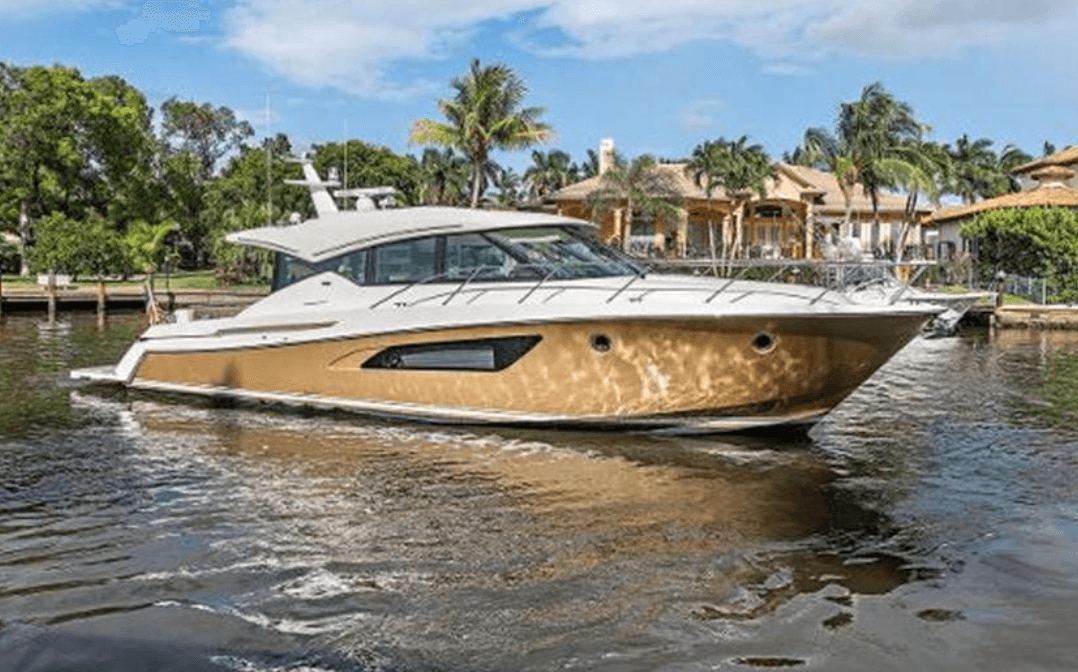 About Express Yachts for Sale
Welcome to our express
yachts for sale
page! Express yachts are also known as express cruisers, performance yachts, weekenders, and a distinct category – Downeast yachts (styled with traditional New England flavor in mind). Lacking a flybridge, this popular caters to yachters for a shorter duration living aboard and getting to destinations with speed in mind.
Feel free to use our yacht search to find the ideal candidate by region, brand, price, age, and features! Updated daily!
If you would like to discuss your goals, we would like to know more and find that special express yacht that meets your requirements – at no obligation!
What are Express and Express Cruisers?
You may be thinking about rewarding your hard work with an awesome way to spend the weekends. If so, you've entered the right section of our website! One of the best ways in our opinion to enjoy a weekend getaway is on an express yacht or cruiser.
Express yachts and cruisers are both fast, have one deck, and a large cockpit with plenty of exposure to the outdoors. However, they do have some slight differences. An express yacht is a perfect vessel for those who want to enjoy their day trip in style while an express cruiser is ideal for weekend trips due to its emphasis on comfortable accommodations.
Express Yacht and Express Cruiser Capabilities
Sizes for these boats can range anywhere between 30 – 100+ feet. Express yachts and express cruisers utilize deep-v planning hulls constructed from a fiberglass sandwich noted for its light and strong qualities.
An express yacht for sale or express cruiser is ideal for coastal and light sea cruising with a range of 300 miles. They also have the ability to cruise in moderate seas. This is great because it means you don't need to worry about them getting damaged by rough seas.
Now let's talk about stabilizers. Stabilizers are usually not found on express cruisers unless the stabilization unit is gyroscopic or trim tab actuated – as fin-type stabilizers only work at lower speeds. The express cruiser hull design acts in place of a stabilizer.
Express Yacht and Express Cruiser Power Systems
Express yachts for sale are one of the fastest types of boats out there. Their large diesel engines on these vessels provide exceptional power and speed, making them perfect for high-energy activities such as racers or long trips where you need to get from point A all over B in no time flat!
The next time you want your yacht to go even faster, talk with a company that uses surface-piercing drives. These drives keep the propeller half-way out of water and allow for terrific speeds!
There are even yacht engine developments that have improved their overall capabilities. For example, fly-by-wire technology allows you to easily maneuver your yacht or cruiser and some modern engines even enable you to stay in one place with the push of a button.
Accommodations on Express Yachts

The accommodations on express yachts for sale or cruisers are often forward with most of their space outside. These accommodations often include a salon with a galley, multiple staterooms for overnight voyages, and a variety of upscale decor.
They also come with tender lifts that allow water toys and small tenders to be placed into the water. The toys and tenders are awesome because they can be used to travel whenever the yacht or cruiser is at anchor.
These express yachts and cruisers feature high-tech electronic devices like GPS plotters, autopilot, wireless communications, satellite television, and WiFi streaming. They also come with air-conditioned helm areas so that you can stay cool in the sun.
Please share your goals!
Are you considering the purchase of a used express cruiser yacht? Ak Yachts of Fort Lauderdale offers expert advice and guidance for all varieties of express yachts for sale, express cruisers for sale, and performance yachts for sale! We are highly experienced ex-captains and are interested in saving you time, effort, and $$$ in addition to ongoing support! Please contact us at (954) 889-7330 or email info@akyachts.com to share your goals!