Welcome to our Motor Yachts Buyer Knowledge Center – See our Customized Searches for Used Motor Yachts For Sale Worldwide!
Motor Yachts come in a Variety of Designs
Motor Yachts are designed for volume, luxury and for living aboard in comfort.  They are mostly equipped with diesel engines for the horsepower required to move heavier loads along with longer, more reliable engine life and fuel consumption.
Many different types of motor yachts are available at any given time and are often classified as:
Pilothouse motor yachts
Raised pilothouse motor yachts
Long range motor yachts
Sedan motor yachts
Motor yachts come in many styles and are designed for different market needs including:
for aesthetic appeal
usage and volume
 the need-for-speed
Where You Cruise Makes a Difference
  Where you cruise makes a big difference in the motor yacht style and amenities a buyer desires. For example: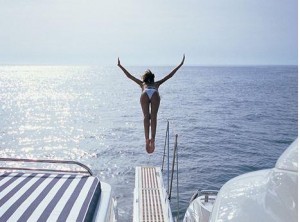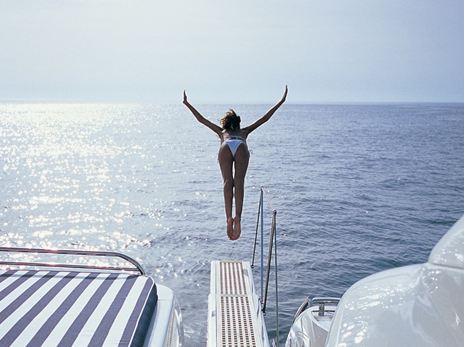 Florida and Caribbean motor yacht owners value:
Draft of less 6′ (2m) in order to be able to cruise many shallow areas in Florida and the Bahamas
An open fly bridge and a covered aft deck for enjoying the outdoors
In northern cruising areas, such as the Pacific Northwest, motor yacht owners value:
An enclosed aft deck and fly bridge for staying warm and out of the weather
Smaller engines for extended range at slower speeds.
Long Range Cruisers (or LRC) are designed for longer range and are equipped with more fuel capacity, smaller engines for better fuel economy and are built to handle rough sea conditions.
 A Wide Selection of Configurations are Available
Many North American cruisers are couples and thus value a yacht which 2 people can handle. Ideal features would include walk around decks for easier docking. Owner/operators working as a 2 person team can typically handle up and maintain up to around 70' (21 m) size without crew.
Many motor yachts for sale offer cockpits or "euro-transoms" making it easy to enjoy water sports. Cockpits offer the ability to sport fish and offer safe access to the swim platform. Euro transoms (twin stairways to a large swim platform) are also a popular feature for accessing the water. A euro transom also provides a large aft deck area and often a larger salon area.
Wide-body designs (no walk-around side decks around the salon) maximize the interior salon space and offer a narrow walking ledge for use when docked or anchored.
Larger motor yachts which require crew (especially when offering the yacht for charter) should include good living space for a happy crew.
Many owners prefer a full beam master stateroom at the middle or the aft end of the yacht.  These are the most stable and roomy areas of a yacht.
 Motor Yacht Hull Designs Vary for Intended Usage
Hull designs should be considered as well.
Fast motor yachts for sale are lighter in weight and offer planing hulls. These operate well going fast, but are considered 'weekend' boats.
Semi-displacement motor yachts offer a compromise with speeds up to 20 or so knots, but can be operated comfortably at displacement speeds (around 10-12 knots) for saving fuel costs.  This style is the most popular with motor yachts for sale in Florida
Displacement motor yachts for sale are limited to speeds of only 10-12 knots and offer more range.  With the cost of fuel on the rise, many yacht owners are taking more time for travel in order to conserve fuel costs.
 Motor Yachts are Built with Different Materials
Fiberglass (FRP) is the most common material.  It is impervious to corrosion and is often built as a 'sandwich' or cored with a lighter material for weight reduction, sound reduction and improved performance.
Metal construction

Aluminum offers the builder to be more flexible with custom styling.  It is strong, yet light in weight and very durable.  However, it is subject to corrosion and must be properly maintained.
Steel is often used as a hull material for long range motor yachts and coupled with an aluminum superstructure.  Steel hulls are very strong yet also must be diligently maintained.
Motor yachts are finished in several ways:
Gel coat is used with many fiberglass motor yachts for sale. Gelcoat is very durable and long lasting, but must be waxed often in hot climates to stay shiny.
Paint is used for all types of construction with different types including hard paints such as Awl grip or softer paints such as Imron.  Softer paints are easier to maintain and often last longer.
Can we offer our expert services at no extra cost to you?  Feel free to contact us anytime at (954) 889-7330 or email info@akyachts.com to share your thoughts and goals!