COME TO THE 2014 FORT LAUDERDALE BOAT SHOW – OCTOBER 30-NOVEMBER 3!  FREE TICKETS AVAILABLE!
Are you thinking of coming to the Fort Lauderdale boat show, otherwise known as FLIBS (Fort Lauderdale International Boat Show)? Here are some tips which can make your experience more pleasurable at the Fort Lauderdale boat show – "The Yachting Capital of the World"!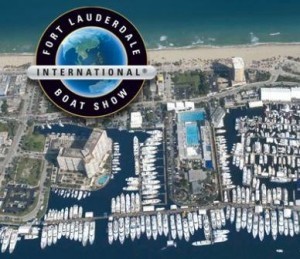 . See many luxury yachts for sale in one place at this huge world event!
Boat shows in South Florida are amazing events, drawing yachts of all types and sizes from around the world.  Despite world economic issues, the yachting world has managed to survive and even proliferate.  Many new and exciting yacht models are introduced at the Fort Lauderdale boat show, along with new technology improvements
 The Fort Lauderdale boat show is staged on the last week of October.  The main in-water show is located at Bahia Mar marina and runs up to the Hall of Fame marina ending at the Las Olas municipal marina.  Another section of the boat show is located at Pier 66 marina, the Hilton Marina which is accessible by water taxi which runs between events.  The Broward Convention Center features smaller boats and equipment.  All venues connect with shuttles.
 For the active attendee, the Fort Lauderdale boat show can be overwhelming in size.  This boat show consists of mainly motor yachts including sport fishers, trawlers, cruisers, pilothouse yachts and mega yachts. In water yachts typically starting at 40' with mega yachts up to around 170' in length.   It is hard to see the Fort Lauderdale boat show in just one day.
 Tips for the Fort Lauderdale boat show:
Fly into the Fort Lauderdale International Airport.  This is a fine airport located very close to the Fort Lauderdale boat show.
Make reservations for hotels early.  The most desirable hotels are located on the beach along AIA. Other hotels are available near Las Olas and along 17th Street.  Most hotels are an easy taxi ride to the show or by shuttle service.
Parking for the Fort Lauderdale boat show can be challenging.  Some pricy valet service and lots are near the front of the boat show.  Public parking lots nearby the show fill up quickly by boat show vendors, so don't count on them.  Other parking lots are staged for the Fort Lauderdale boat show across from Pier 66 and in the Las Olas area
Wear good walking shoes which are easy to slip in and out of.  All show yachts require removing shoes before boarding. A lot of walking will be needed to see the various yachts.
Check the weather and bring an umbrella if it looks like it will rain.
Wear summer clothing as it is often hot at the Fort Lauderdale boat show
 Make plans to come to the boat show on the least crowded days which include Thursday (VIP day), Friday and Monday.  The weekends at the Fort Lauderdale boat show are very crowded.
If you are actively looking to buy a yacht, you should consider engaging a yacht broker who:

Will provide an itinerary with yachts closely matched to your needs and guide you to them
Arrange for tickets or passes to the boat show
Get you on yachts easily and without having to register
Be able to show you the finer points of the various yachts often with 'inside' knowledge
Arrange for visits to local yachts in your category which may not be in the boat show.  There are often plenty of yachts which are actively for sale, but not in the show.
Ak Yachts of Fort Lauderdale, Florida will provide the best possible service at no cost for you to make the most of your boat show experience!
"Greg and I can't thank you enough for all your efforts during the 2012 International Boat Show in Fort Lauderdale. Your seamless door-to-door service through the winds and rain of hurricane Sandy made our two days at the show productive, informative and comfortable. Had we wandered the docks on our own we would have significantly reduced our ability to view boats and would not have had the benefit of your industry knowledge to better guide us. Our time aboard some thirty or more vessels that you had pre-selected for our review was well targeted and efficiently executed. As a result of the large number of appropriate boats viewed we were able to focus our preferences more accurately and begin to formulate a realistic strategy for our buying decisions. Thank you very much once again for your time and attention and also our thanks to Connie for her driving prowess!"
Greg Braunig and Scott Breuninger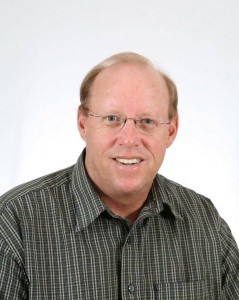 "Yachting is the Ultimate Lifestyle!"
Contact Andy Kniffin – yacht broker   (954) 292-0629, andy@akyachts.com.